The Art of Braces Orthodontics Grand Opening Celebration
The Art of Braces Orthodontics Grand Opening Celebration
The Art of Braces was built with the vision to celebrate art, both in photography as well as in orthodontics by creating beautiful smiles.  My new practice kicked off its grand opening with a fun filled celebration on March 3rd! We were honored to be surrounded by over 100 friends, family, and patients. Guests enjoyed delicious hors d'oeuvres from Le Maison de Maggie, a selfie booth, beautiful photography and a special grand opening blessing by Lion Dancers to bring good fortune to the practice as well as to celebrate the Chinese New Year! Thank you so much to everyone who came out to enjoy the festivities with us.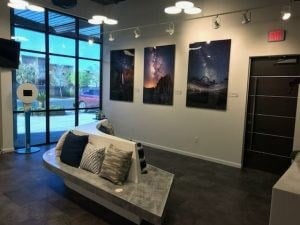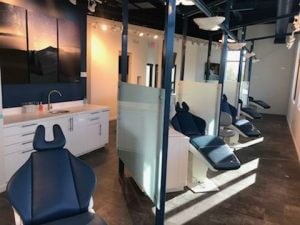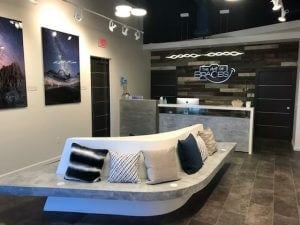 Furthermore, I can't forget to give special recognition to all the people who helped my dream become a reality - from my bank lender to my architect, contractor, and practice consultant. In addition to my wonderful construction and business support team, I'd also like to thank my boyfriend Kevin, my friends, and my family who have all been so supportive. From helping promote my practice to helping me build the cabinets for the office, their help truly made this process possible.  And finally, to my patients - without you none of this would have any meaning.  Thank you for allowing me to serve you.  The support and love from all of you means the world to me.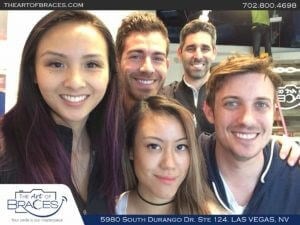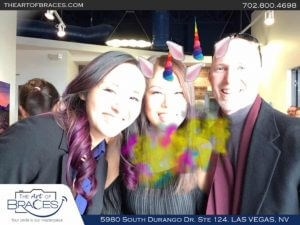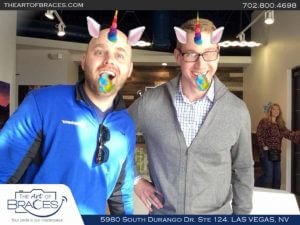 My goal for the Art of Braces is to perfectly blend art, photography, and orthodontics. With beautiful photography displayed throughout the office, we have transformed it into an art gallery for patients to experience while visiting. From the reclaimed wood walls to the custom built reception furniture and unique lighting, every detail reflects my mantra that orthodontics is an art first and a science second. With our doors now open, we are ready to transform your smile into aesthetically beautiful smile art. We hope you will let your smile become our next masterpiece!